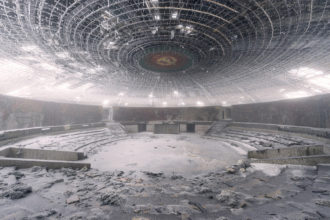 Dystopia is a photographic series reflecting a forsaken society. Dehumanisation, economic downfall, social neglect, disaster & decline are the main ingredients.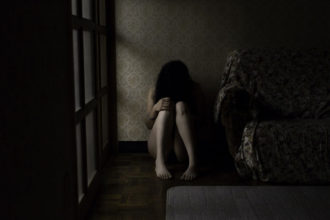 The setting is rural Japan in the middle of the night. The 100-year-old house stands nestled between mountains, bamboo, rice paddies and the sea. It is made of wood and filled with tatami mats and screens. Time passes slowly.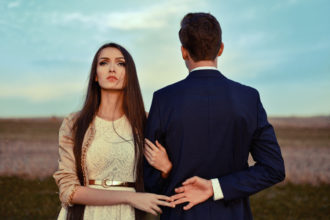 This series of photographs presents a love story that passes through different stages until it reaches to the stability and emotional maturity that we all crave for in a relationship.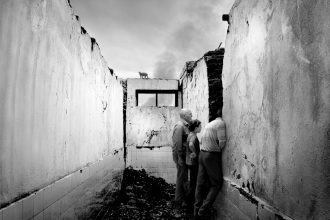 Frozen situation the set is called of photography collection that use from documentary and montage method of photography. This collection can be study of two viewpoint: Photographic & Semantically .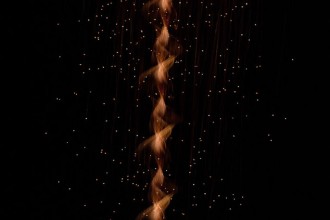 Roy Hessing is a Dutch photographer, based in Munich. He made a photo series of plant seeds in motion, combining steady light with flash light.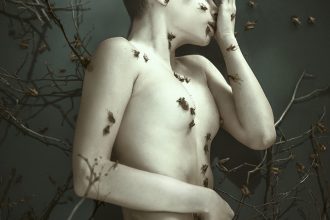 The Forgotten series was established this year. Presents people who became forgotten under the layers. Each photo represents other place and layer.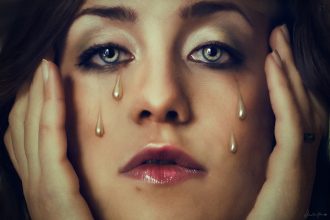 Fantasy is my drug. The world today is so grey and sad, and fantasy is the only thing that makes me see something different and good. It can also make people more optimistic. How could the world have evolved without fantasy?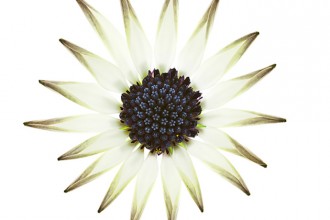 A selection of uncut flowers. Like a mandala constructing beauty before it is swept away.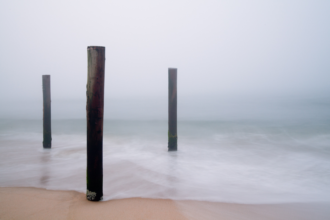 Drawn from visits to the coast around his east coast home, Going Coastal is a record of my response to the ocean and the ever-changing coastal environment.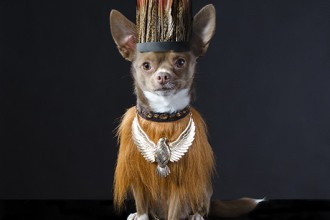 Watchdogs are dogs used to protect a person or property against threats. The use of guarding dogs originates over thousands of years ago.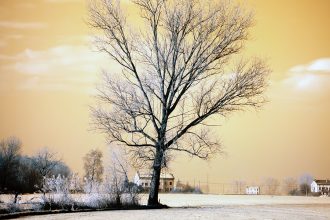 Infrared images are surely something attractive, something that normal people can easily appreciate without being professionals and are a wonderful way to "see" this world with different eyes.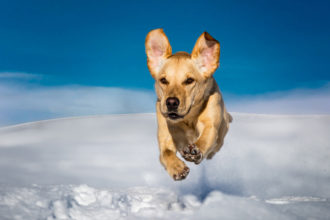 I was allowed to accompany an avalanche dog team for a day up in the mountains in Melchsee Frutt, Switzerland. It was a great desire of the dog handlers, to have some action shots from there dogs. So I made a few snapshots of the dogs in action during the training.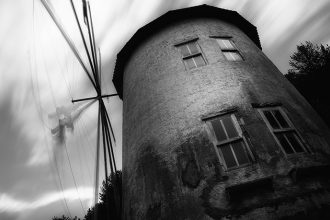 I think black and white photography is the best technique that shows you the purity in human and in nature.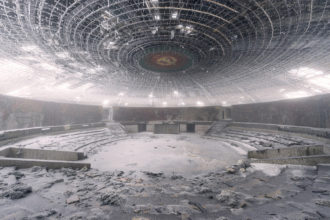 Dystopia is a photographic series reflecting a forsaken society. Dehumanisation, economic downfall, social neglect, disaster & decline are the main ingredients.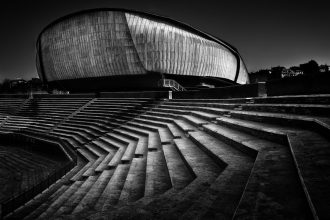 Photography has become the lens through which we observe and analyze the evolution of architecture.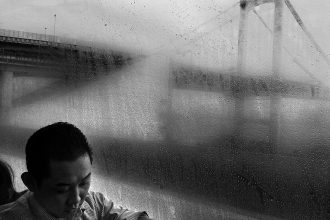 "Me, her and Tokyo" is a collection of images all shot on a Samsung Note II while roaming the streets of Tokyo, pushing my daughter in her pram with my wife at my side.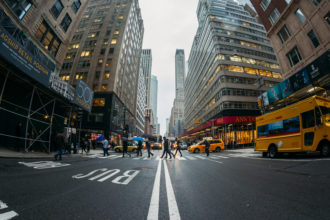 What is it that attracts me to intersections, it is the story or actually multiple stories happening at once. What is the person thinking where are the going?
The city of joy is not my birthplace. I came here as a migrant from a small town to search for a better future, better education and a better life. From then to now the city has changed drastically. And so it has within my mind and soul.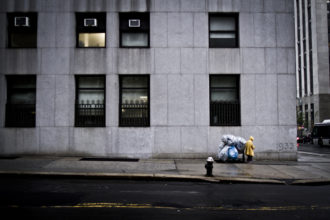 "Our own Individual New York" is a set of photos displaying the 'individual' within his/her space in the city … or perhaps about the city and the space left for the individual.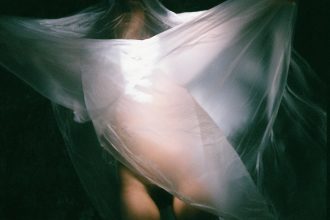 I've been photographing dance for 16 years, and now came the moment for this joy to be converted to an aura of energy of the naked body.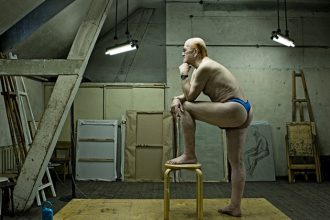 Nudity has been interpreted in various ways – a nude body as a source of sin, an object of sexuality, or a component of cultural identity.
Larry Woodmann, "stage name" of an Italian photographer, born in Florence in 1964 and moved to Milan in 1997 where he still lives and works as a top manager for a telecommunication company.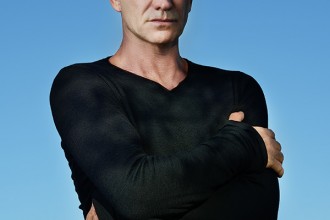 While studying architecture in my hometown, Lima, I got a job as a journalist in a local newspaper.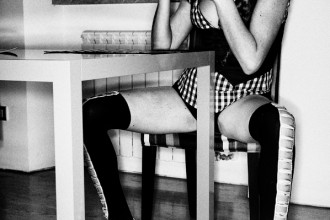 His bold and intriguing photographic vision is the result of a mixture of both contemporary and classic styles, inspired by masters like Helmut Newton.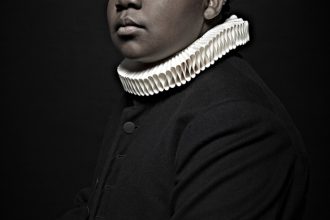 Inspired by flemish painting, "Historical correction" reinterprets these ild masters from a more contemporany point of wiew,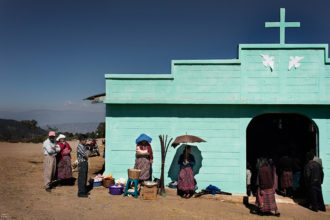 The Mayan People constitute about half of the population of Guatemala. The majority live in remote mountainous areas where they are left to live or die.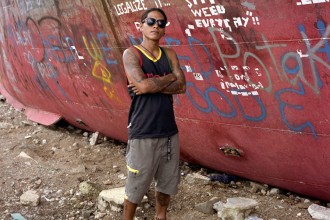 On Nov. 8, 2013, Typhoon Yolanda (International name: Typhoon Haiyan) hit the Philippines recorded as the most powerful tropical cyclone and deadliest typhoon.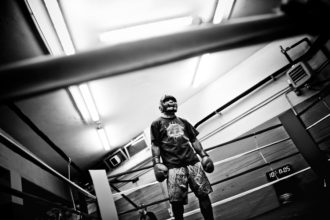 Sweat and labour in intense daily training to get ready for what may be the last chance of a professional career.Leonard Bundu is an Italian boxer born, from a Sierra Leonese father and an Italian mother in Freetown, Sierra Leone, in 1974.
The sharpest impression of Cuba I've got, was an impression of running after two black guys, who tried to hide in Havana's alleys with my camera. It was on the second day of my stay on the island.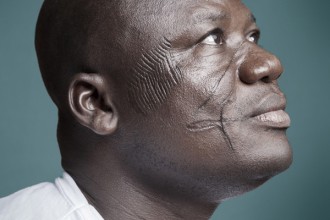 carification is the practice of performing a superficial incision in the human skin. Social scarification has an ancient origin. It is common practice in Africa (especially in West Africa), where it replaced tattoos that show poorly on dark skin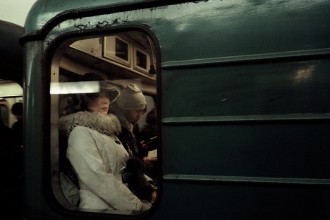 Israeli photographer Tomer Ifrah (b. 1981) photographed scenes from the Moscow metro, a vast and bustling transportation network which slices through the echelons of society, carrying an average of 6.5 million passengers daily.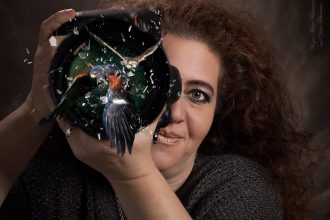 I never planned to become a photographer it came naturally. I spent a lot of time participating at dog sports contests. Watching and participating alone was too boring there is always a lot of waiting time.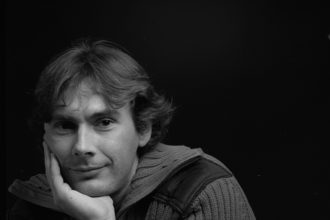 I process the films at home and then scan them. I work on an image for a few weeks or a few months thinking about how i wish the final image to appear.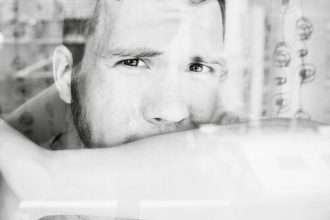 I can say that I always took photos as often as I was able too. Practicing photography with all your passion all the time is the best way to find your own style.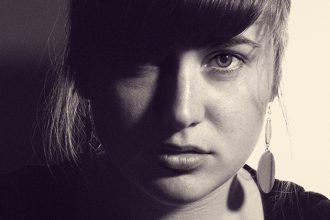 Some times I just make something spontaneously in my living room just because I want to create something new and just have fun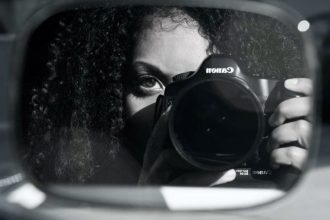 So my ideal photographic situation would be to shoot on an amazing location a beautiful or interesting subject! Because some places are unbelievable and have a story of their own.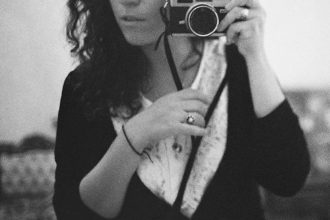 I think a lot of people and a lot of things inspired me and will inspire all the time, because without it…its impossible to be.